It is a fact that Romanesque and Gothic churches (and many others since Brunelleschi) have naves in odd numbers: 1 if it is a
Saalkirche
, and 3 or even 5 if it is a big cathedral or a basilica, like Saint Peter's (
Hallenkirche
).
For some years I knew a single exception:
Les Jacobins
, in Toulouse, where the rests of Thomas Aquinas are collected. "Jacobins" is not referred to the Revolutionaries who nationalized the church, but to the Dominicans.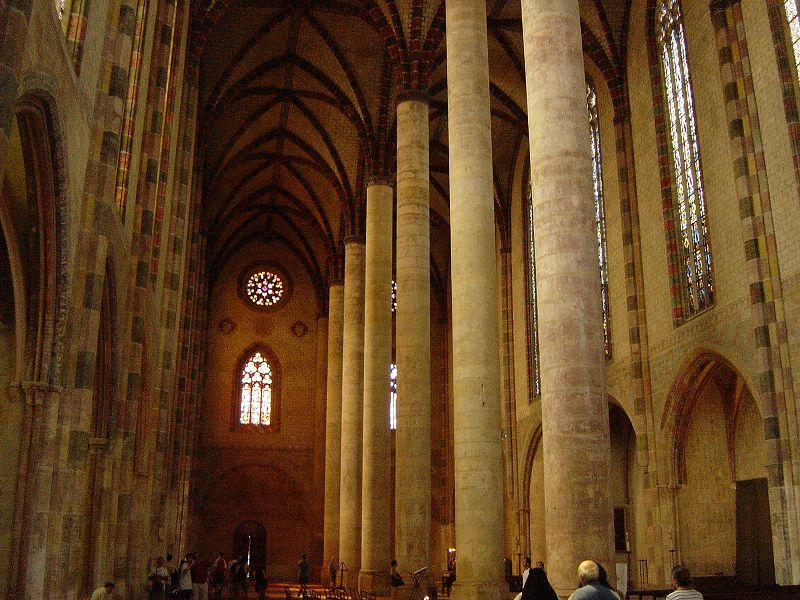 But recently I found another exception, the beautiful church of
Orsanmichele
, in Florence. It was build in the little garden of the kitchen of the cloister, so that is the origin of the name (orto = garden).